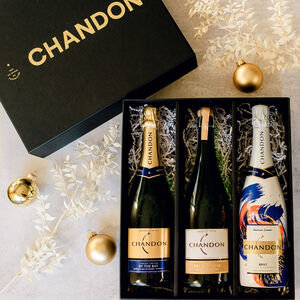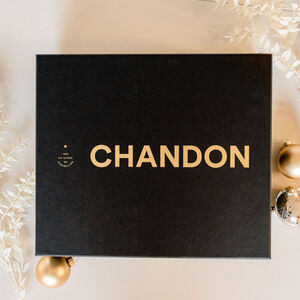 2020 NEW RELEASES GIFT SET
This gift set includes three incredible wines released in 2020. Starting with the Carneros grown By The Bay, our Summer 2020 Limited Edition Brut and the unique and fresh Pet Nat 2019. If you have someone on your gift list that is looking for some new and interesting wines, this is the set for them.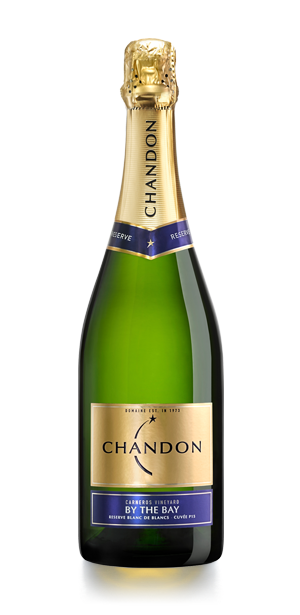 2020 NEW RELEASES GIFT SET
CHANDON BY THE BAY
Chandon By The Bay Reserve Blanc de Blancs is crafted with Carneros-grown grapes (92% Chardonnay, 8% Pinot Blanc). Due to its proximity to the San Pablo Bay, the cooler Carneros climate results in an extended growing season, producing grapes with crisp acidity and a smooth, elegant mouthfeel.

Chandon By The Bay is a classic Blanc de Blancs, with the added character of partial oak-barrel fermentation.
2021 SF Chronicle Wine Competition DOUBLE GOLD MEDAL winner!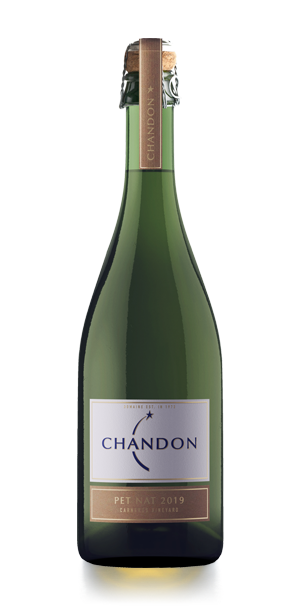 2020 NEW RELEASES GIFT SET
PET NAT 2019
Unique yet appealing, Chandon Pet Nat shows a nose of green apple, lemon, candy, and fresh fermentation aromas. The palate is lively and crisp with honeysuckle, floral and grapefruit notes supported by soft effervescence.
Pet Nat is short for the French term Pétillant Naturel, meaning "naturally sparkling." It is a difficult style of sparkling wine to craft, and this inaugural release showcases the breadth of mastery within Chandon's winemaking team. The perceptible cloudiness of Pet Nat is totally natural! It's a result of its unique winemaking methods.
This wine was featured in our Virtual Tasting Vol. 2: Watch Here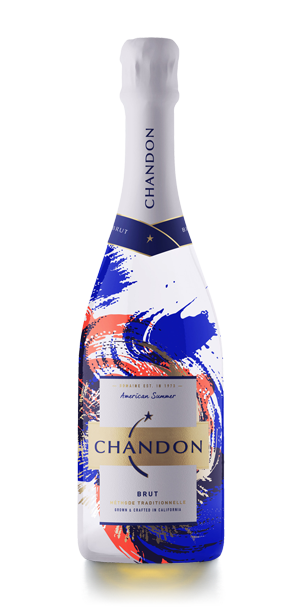 2020 NEW RELEASES GIFT SET
LIMITED-EDITION BRUT, SUMMER 2020
These festive bubbles add a touch of California spirit to any backyard brunch, happy hour aperitif or wine-pairing picnic. Expressing the signature profile of apple, pear and citrus flavors and aromas.

This wine was featured in our Virtual Tasting Vol. 2: Watch Here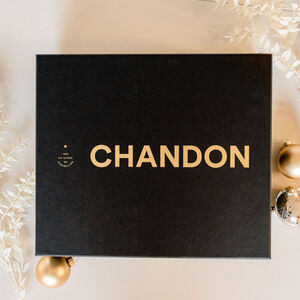 2020 NEW RELEASES GIFT SET
3 BOTTLE BLACK CHANDON GIFT BOX
You might also like: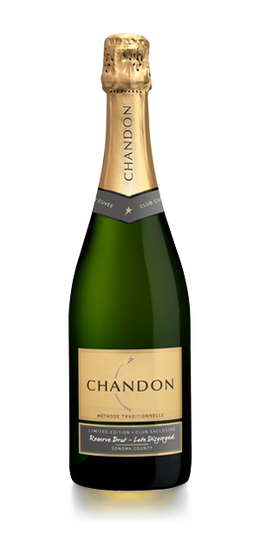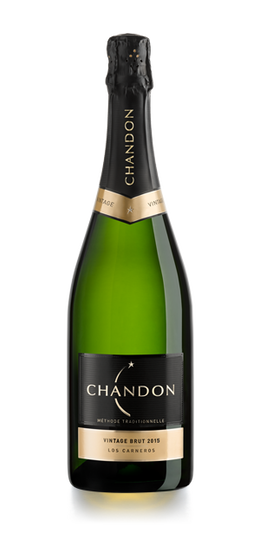 EXPERINCE OUR EXCEPTIONAL WINES
INTERESTED TO LEARN MORE ABOUT OUR RANGE?
BOOK A TASTING TODAY