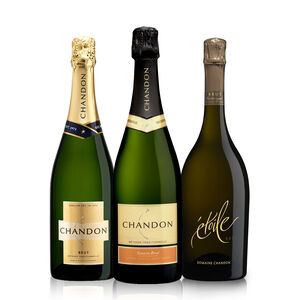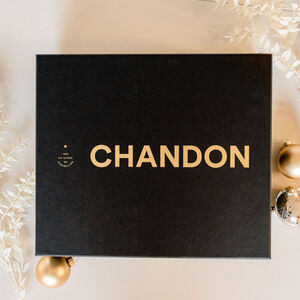 This gift set showcases the range of our portfolio starting with our classic Chandon Brut, winery exclusive Reserve Brut and the amazing étoile Brut.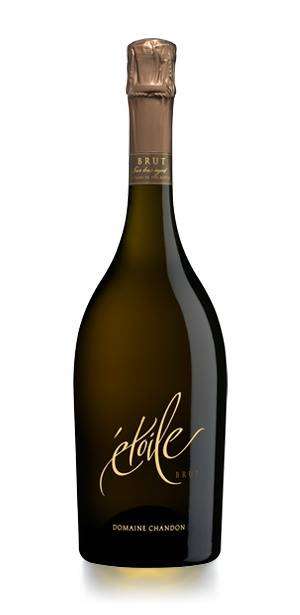 BRUT GIFT SET
ÉTOILE BRUT
Our étoile Brut showcases our ultimate effervescent expression of Chandon. Featuring the best lots of Chardonnay, Pinot Noir and Meunier, followed by extended aging, this opulent cuvée is distinctive for its tiny bubbles and elegant layers of aromas.
Awards
2021 SF Chronicle Wine Competition GOLD MEDAL winner!
2021 Santé International Wine & Spirits DOUBLE GOLD MEDAL 95 POINTS!
2021 Wine Spectator 92 POINTS!
2021 Wine Enthusiast 90 POINTS!
2021 Decanter 95 POINTS GOLD MEDAL!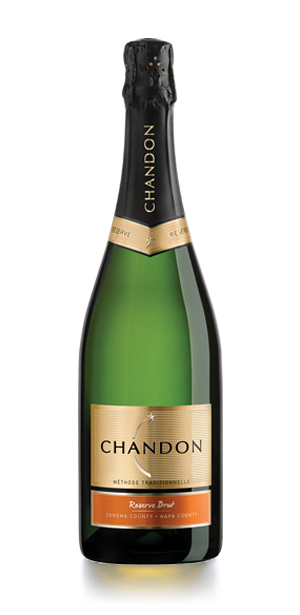 BRUT GIFT SET
RESERVE BRUT
Our Reserve Brut showcases the exquisite development of our wine's structure, body and flavor after extended aging. Complex and robust, this wine imparts a creamy texture highlighted by nectarine, yellow peach and hazelnut aromas and flavors.
BRUT GIFT SET
CHANDON BRUT
Crisp, fresh and effortlessly cool, our Chandon Brut is your go-to choice bubbly for entertaining, sipping and gifting. A classic expression of our California vineyards, signature green apple, pear and citrus notes precede a soft, dry finish.
2021 SF Chronicle Wine Competition DOUBLE GOLD MEDAL winner!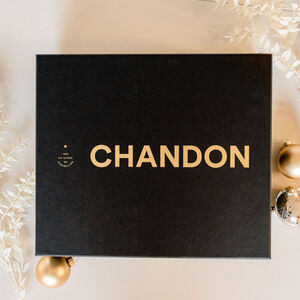 BRUT GIFT SET
3 BOTTLE BLACK CHANDON GIFT BOX
You might also like: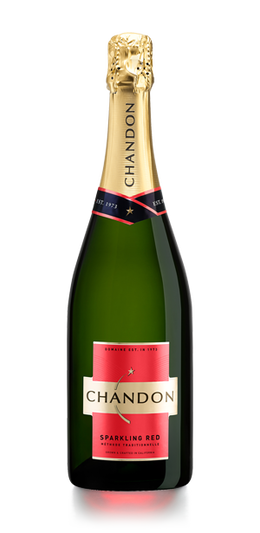 LOOKING FOR THE PERFECT HOLIDAY GIFTS?
SEE OUR HOLIDAY GIFT GUIDE FOR EVERYONE ON YOUR LIST!