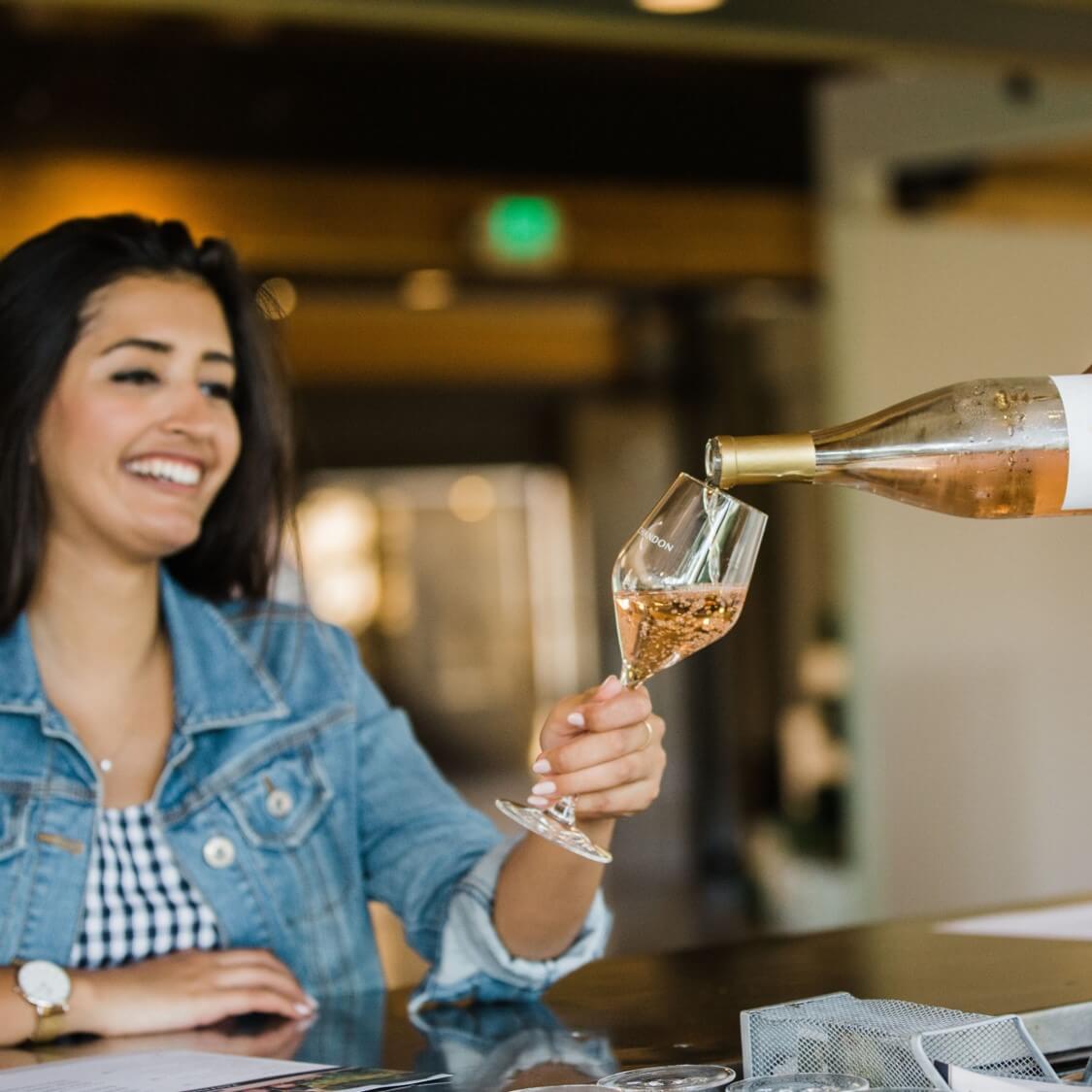 Visit our Tasting Room
Groups Fewer Than 8 Guests
No appointments are needed to stop by and taste unique flights of our sparkling and still wines, as well as order Chandon by the glass and by the bottle.
Order from our menu of light fare and enjoy your tasting at the bar or seated in one of the many locations we offer throughout our stunning property.
Current flights range from $25
Tastings offered daily, 10am to 4:30pm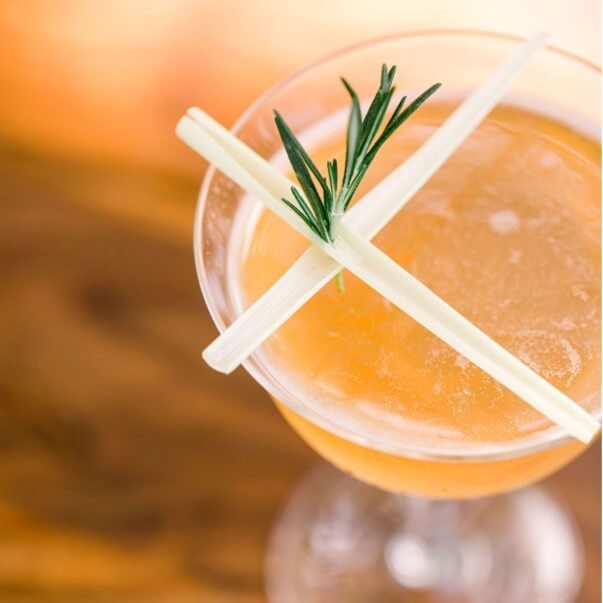 Mixology Bar
Parties Up To 8 Guests
No reservations necessary.
Enjoy a rotating list of seasonal sparkling wine cocktails at our mixology bar.
March through November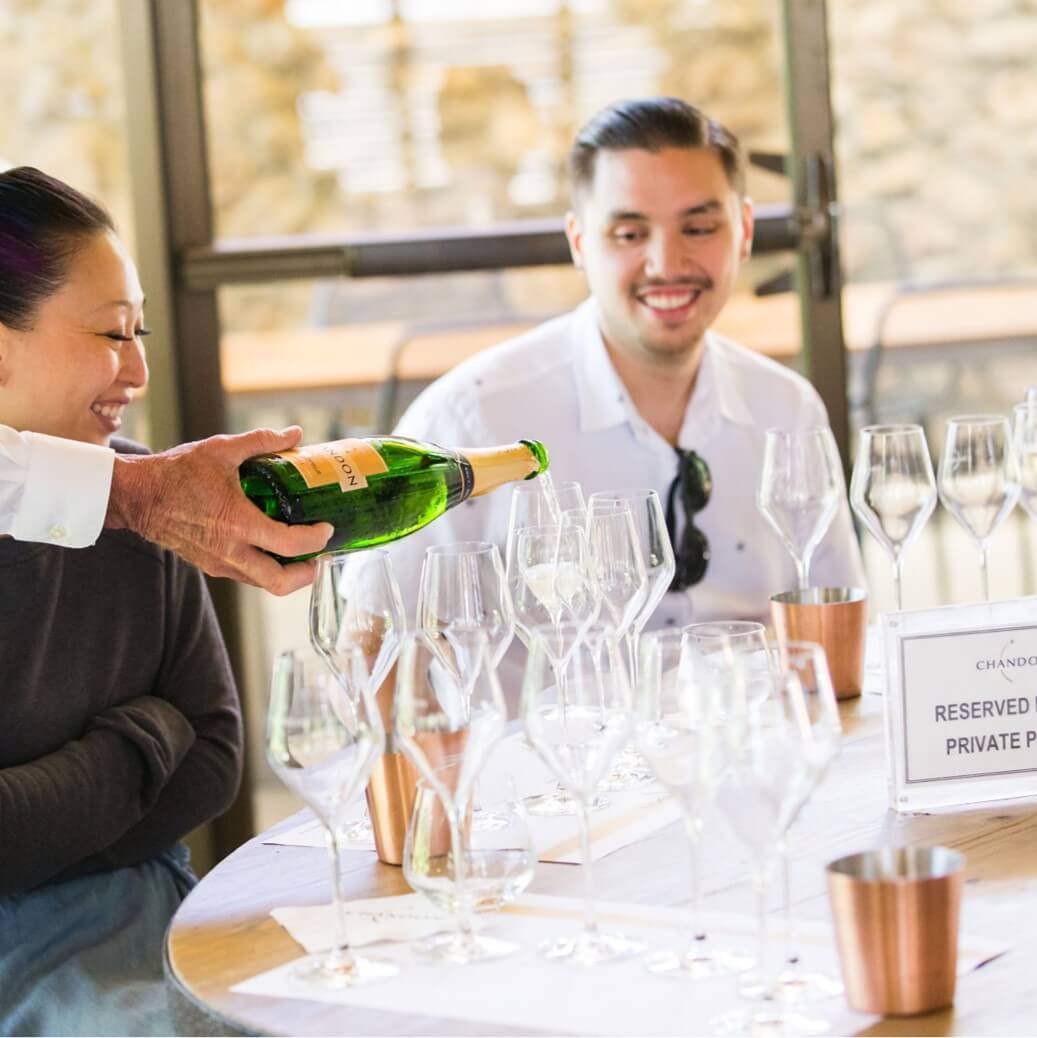 Tasting Experience
Parties Up To 16 Guests
Reservations Required.
Join an intimate communal seated experience and take part in an in-depth, interactive tasting.
Our host will guide you through a selection of Chandon wines including some ultra-premium and winery-exclusive expressions, as they explain our heritage, wine making techniques, and share the story of our pioneering founders who helped guide us to become Champions of Sparkling Wine.