Good news, non-morning people: You can still be brunch people. Here are some easy at-home brunch ideas to welcome spring – for those who would rather spend more time in the moment enjoying a spritz in good company, than prepping for the moment.
Chocolate Overnight Oats
It doesn't get any simpler. Stir your ingredients together the night before brunch, get your best z's, garnish at brunch time and enjoy. Serves 2.
Ingredients:
2 Bananas: 1 mashed, 1 sliced for garnish
1 Cup old fashion rolled oats
1 1/2 Cups unsweetened oat or almond milk
4 Tsps cocoa powder
1/2 Tsp chia seeds
Spoonful of Peanut Butter (optional)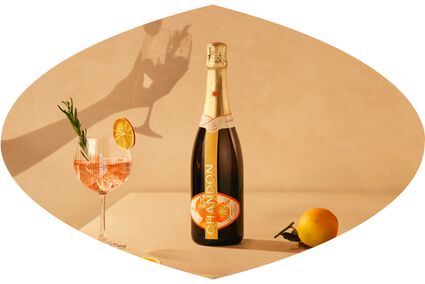 GARDEN SPRITZ
If you're like us, you love a spritz at brunch – and the only thing that could make it better is not having to make it. Beyond being perfectly balanced and ready to serve, the Garden Spritz is made with multi-awarded sparkling, with the twist of house-made bitters and fresh oranges
KIMCHI AVOCADO TOAST
Toast the bread, spread it with mayo, then gently mix the kimchi, scallions, toasted sesame oil, and salt with the avocado. Top the bread with your mixture, and you've got a unique and almost unbelievably easy showstopper. Serves 2.
Ingredients:
1/2 Cup kimichi chopped
1/4 Cup sliced scallions
1 Tsp sesame oil
1 Large avocado
1 Tsp black sesame seeds
4 Tsps mayonnaise
4 Slices of your favorite bread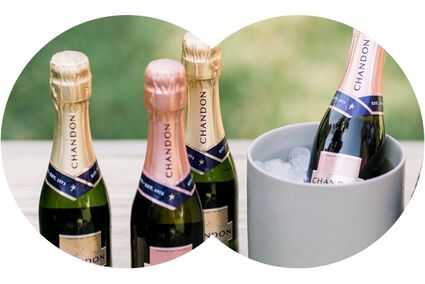 As the festive imbibement that pairs with almost anything on your plate, sparkling is a brunch staple. Whether you're craving classic Brut or Rosé, miniature, single-serve bottles mean you don't even have to dirty a glass if you prefer not to.
Of-Course-I-Didn't-Microwave-This Spinach Scramble
Simply grease a microwave-safe dish, add spinach and cheese, and top with egg whites and seasonings. Pop it in the microwave for two minutes, stir it up, garnish with herbs, and you have what may be the easiest, healthiest, secretly microwaved brunch dish ever made. Serves 2.
Ingredients:
Butter or olive oil (enough to grease a plate)
2 Cups chopped spinach
1/2 Cup egg whites (4 large eggs)
Salt and Pepper to taste
Cayenne Pepper to taste
1/2 Cup shredded gruyere cheese
A pinch of dill, rosemary, or your favorite fresh herb
If you found this interesting, you'll love Club Chandon. Consider joining to delve deeper into the craft, community, and (of course) tasting of California's finest Sparkling wine.