If you know any French, you may recognize the word "étoile," which means star. Fittingly, our étoile collection of wines contains the shining stars of our portfolio – the ultimate expressions of the quality, craftsmanship, and style for Chandon.
étoile embodies our commitment to crafting the finest sparkling wine, produced by blending only Chardonnay, Pinot Noir and Meunier grapes of the most superb quality. Grapes are sourced from Chandon's prestigious cool-climate estate vineyards, where the best blocks from each vintage are reserved. Combine excellent grapes with longer ageing in the bottle, and you've got sparkling with refreshingly dainty bubbles and an unforgettable elegance, crafted with layers of local flavor.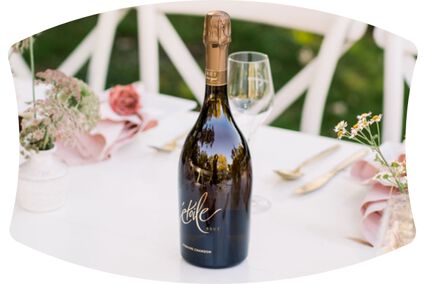 BRUT
Tasting Notes: ginger, baked apple, brown spices, brioche and honey
Why It's Special: Sophisticated and elegant, étoile Brut is known for its tiny bubbles, balanced by a velvety, opulent mouthfeel and lingering finish. This non-vintage prestige cuvee is sourced exclusively from Carneros – one of our finest and most diverse vineyards. étoile Brut is so special, we've been perfecting it for almost 30 years since we released our first bottle in 1991. Using the prestigious Méthode Traditionnelle, this wine is aged for a minimum of 60 months in the bottle – for a complex, yet easy-to-drink Brut – perfect for celebrations big and small.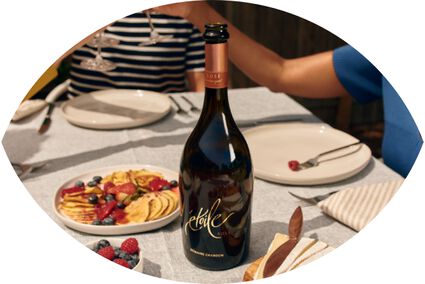 ROSÉ
Tasting Note: plum, raspberry, nutmeg, black currant, dried apricot, coca,brioche
Why It's Special: Elegant yet rich, subtle yet seductive, our étoile Rosé showcases our ultimate effervescent expression of Sparkling Rosé. Rich, creamy texture compliments bright acidity and elegant mouthfeel, setting up a lingering, complex finish. Part of étoile Rosé's incredible complexity comes from the high number of components in the blend: 85 individual lots are used in this cuvée. This wine is aged for a minimum of 60 months in the bottle – for a complex and elegant Rosé.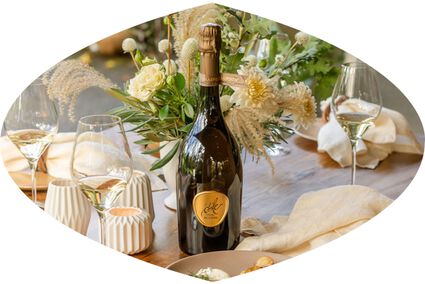 TÊTE de CUVÉE
Tasting Notes: candied lemon, mocha, black tea, caramel, brioche
Why It's Special: étoile Tête de Cuvée, which literally means "head of the blend," is the pinnacle of our entire portfolio. "That means we only make this wine when the year's grape harvest is extraordinary," says Pauline. The winemaking team reviews the year's fruit for étoile Tête de Cuvée first so they have the freedom to select from the finest base wines. Each vintage ages on the yeast lees for a minimum of nine years to develop the optimal character and complexity, resulting in the finest of Chandon's sparkling wines.