We couldn't be more thrilled to introduce a special new addition to our portfolio: By The Bay. Its name is a nod to the Carneros estate in which its grapes were grown, nestled near the San Pablo Bay. This distinctly bright, easy to drink Chandon Reserve is a product of nature, which cultivated exceptional quality grapes, and the craft that transformed them into an excellent-quality cuvée.
A Classic Blanc de Blancs
By The Bay is an elegant, modern take on classic Blanc de Blancs, crafted with 92% Chardonnay and 8% Pinot Blanc. In the words of our Winemaking Director Pauline Lhote, "If you like Brut, you will love the crispness, complexity and depth of this wine." Its flavor could be described as opulent, yet subtle and fresh, with the ability to age for more than a decade.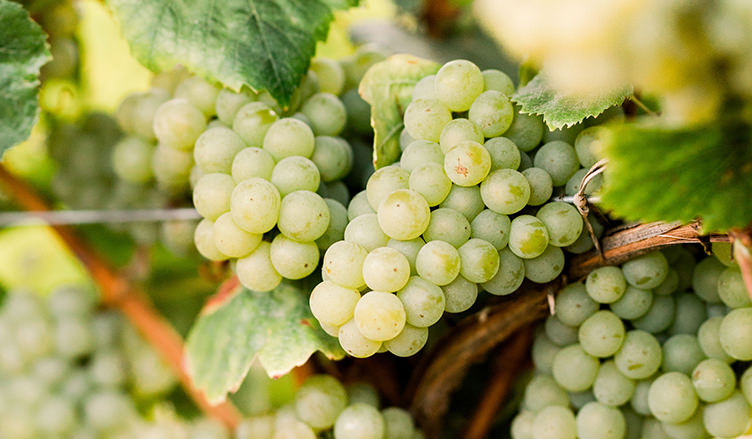 A Product of Remarkable Origins
By The Bay is made with the purest, highest quality Chardonnay grapes, primarily sourced from Chandon's Carneros Estate Vineyard. Due to its proximity to the Bay, the cool Carneros climate results in an extended growing season, producing grapes with crisp acidity and a smooth, elegant mouthfeel.
Carneros is bordered by the Mayacamas Mountains and the San Pablo Bay, where the terroir is defined by clay soils and cool, foggy weather. Together, these aspects create the ideal conditions for Chandon's vineyards to produce the perfect grapes for sparkling wine. "These aspects make it the quintessential addition to the Chandon portfolio," Lhote shares.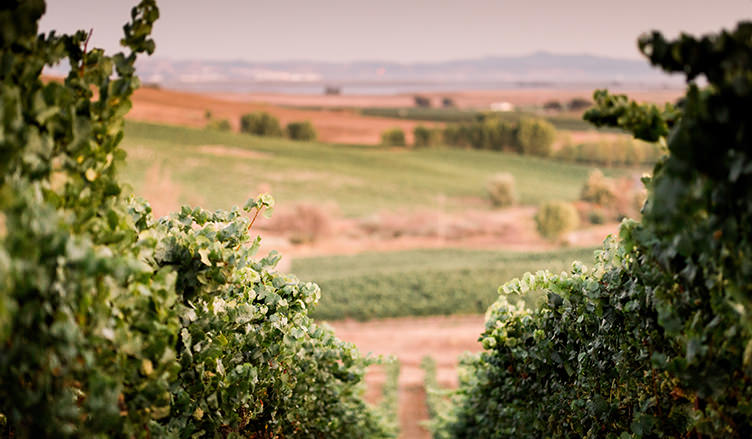 A Touch of Innovation
By The Bay continues Chandon's ethos of combining traditional sparkling wine techniques with the beautiful sun-ripened fruit of California, and a touch of innovation. "We want to show Chardonnay in its purest form through a different and unique point of view," says Lhote.
Sparkling wine is particularly famous for its acidity. Take a sip and ask yourself - Can you feel the acid on the back sides of your tongue? Is it harsh on your tongue or is it smooth? What flavors do you taste? Fruity, floral, or nutty? There's no wrong answer, but relate it to flavors that are familiar to you! Do flavors match the aromas from earlier?
By The Bay is made with the twist of being partially fermented in French oak barrels for a more intense, richer expression of Chardonnay. This technique respects the purity of the grape by integrating a delicate toastiness that doesn't overpower. The wine then spends three and a half years aging in bottle until it's perfectly balanced, and intriguingly complex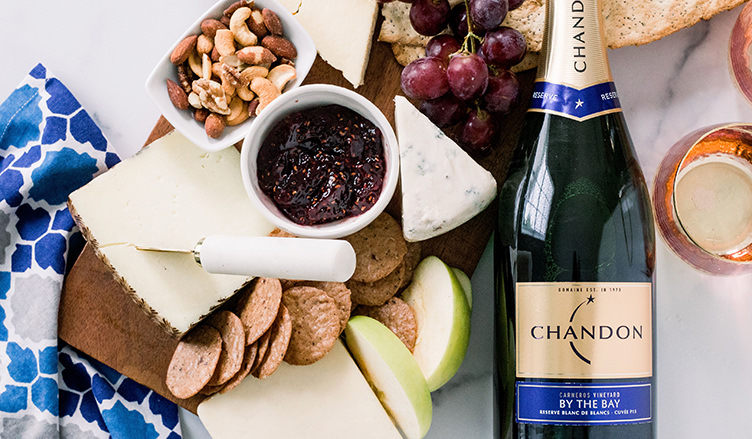 If you found this interesting, you'll love Club Chandon. Consider joining to delve deeper into the craft and tasting of California's finest sparkling.
MAY WE SUGGEST: