CHANDON Garden Spritz is a ready-to-drink aperitif, perfect for savoring with family and friends this summer.
CHANDON Garden Spritz is taking over SoHo. Stay tuned for upcoming events in support of Elizabeth Street Garden to help protect and preserve the magic of this public community green space for future generations to enjoy.
All events are managed by our partners and open to the public, walk-ins are available. No RSVP is necessary.
Please contact our partners directly for more information or reservations.
ELIZABETH STREET GARDEN


READY TO SPRITZ?
Discover our partner stores, bars, and restaurants in the neighborhood to enjoy more CHANDON Garden Spritz-themed surprises and drink specials in support of the Elizabeth Street Garden.


BARS & RESTAURANTS
Stop by during one of our Secret Garden Events or just for a refreshing glass of CHANDON Garden Spritz all summer long!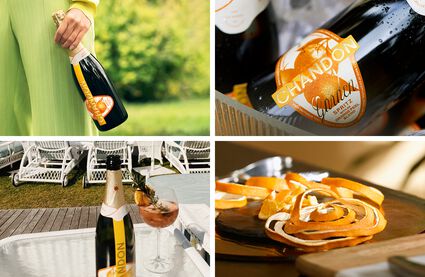 CHANDON GARDEN SPRITZ
An intricate blend with a simple, sophisticated serve. It's naturally delicious. Dive into what goes into this refreshing spritz.