While everyone's December calendars are packed with evening parties, host a festive brunch that will bring home the holiday spirit. Entertaining doesn't have to be over-the-top or even something that's planned over weeks and months. With these tips, you can throw a post-holiday brunch that is the ultimate blend of food, comfort, and friendship.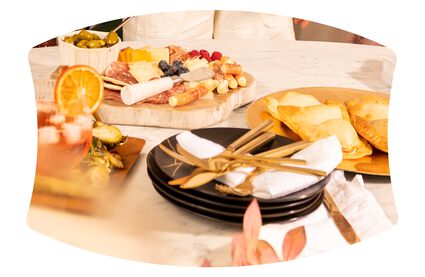 Make It Your Style
When you're the host, you make the rules. Brunch is as fancy or casual as you want it to be, so make it your own.
Dress it up with a beautiful table. You can do this by simply substituting regular items for upscale ones. Instead of a syrup bottle, opt for a glass dispenser. Instead of cups for drinks, go with flutes.
You can also dress it down to keep things simple. Your guests will already be delighted to see a table lined with food and a few well-placed floral arrangements. To save time on clean-up, choose recycled or compostable paper plates.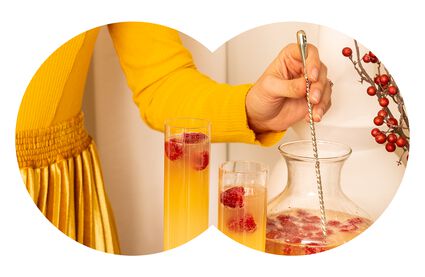 Create a Juice Bar
Juice is a must at brunch. Set up a freshly squeezed juice bar for your guests to customize their favorite concoction by mixing and matching flavors and herbs. You'll need 5 or 6 carafes of chilled fresh fruit juice, fruits and herbs for garnish, and some labels.
Add CHANDON to your bar for more variety. The CHANDON Club Cuvée, the ultimate brunch wine. Crafted with a slightly higher dosage than some of our other sparkling wines, this club-exclusive features a silky texture and creaminess. For a naturally refreshing drink, just chill CHANDON Garden Spritz, and it's ready to share. This spritz is a blend of exceptional sparkling wine and a unique bitters recipe crafted with locally sourced fresh oranges macerated with dry orange peels, herbs, and spices. Add a cinnamon stick and a sprig of rosemary for a wintery twist.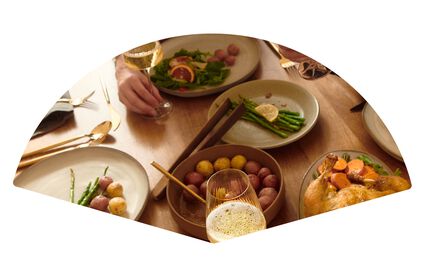 A Meal to Remember
The name of the brunch game is easy-to-make, large-batch dishes that allow you to actually enjoy your meal with your guests. Don't have time to run to the market? Every holiday season, our fridges are bursting at the seams with leftovers. Take advantage of leftover holiday ingredients for a simple brunch menu.
If you have a loaf of bread on the counter starting to go stale, turn it into French toast. Soaking bread in a whisked egg or egg whites will breathe new life back into it. Top it with some syrup, hemp seeds, or leftover fruit for a delicious meal.
Have leftover vegetables, cheese, and eggs? Skip the omelets. You have everything you need for a frittata. Easy and versatile, this dish will help you avoid spending the whole brunch in the kitchen.

Happy Brunching
There's no better way to start the day than being surrounded by your favorite people, eating sweet and savory breakfast food, and sipping on sparkling wine. If you follow these tips, you'll host a lively holiday brunch without a hitch. Cheers.