We're thrilled to bring you the Garden Spritz – a blend of multi-awarded Chandon sparkling, with the twist of house-made bitters, crafted with fresh Valencia oranges. The Garden Spritz is a refined spritz for those seeking new frontiers in their glass, authentically handcrafted by our winemaking team in Mendoza, Argentina. This perfectly balanced and ready-to-enjoy refreshment brings nature to the world of spritz – and is liable to become your new staple for brunch, picnicking, aperitif, or whenever.

Enter to win a trip to Napa with the Garden Spritz Sweepstakes! Enter Here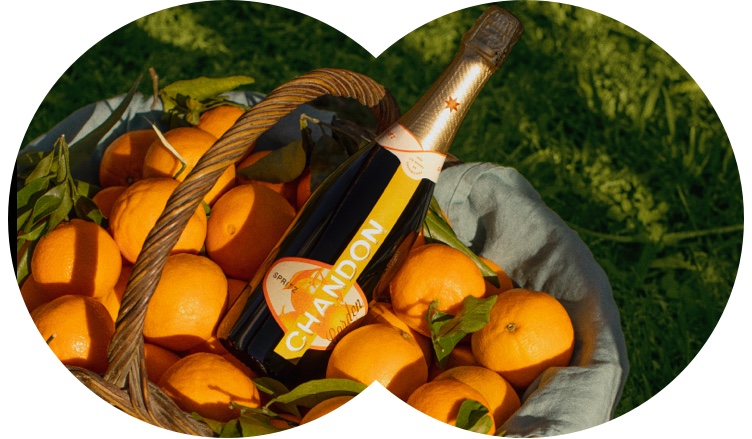 Naturally Refreshing
We've always enjoyed taking in the moment with a refreshing spritz, and when we tasked ourselves with creating one made only from fresh, natural ingredients and the most exceptional sparkling – the Garden Spritz was born. The result is, dare we say, sophisticated, yet authentic; simple, yet intriguing. Our unique recipe contains no artificial flavors or colorants, naturally ripe oranges hand-picked from a sustainable family farm, and a proprietary blend of orange peels and rarefied botanicals. As one might expect from using the most wholesome ingredients, the Garden Spritz is the perfect balance of bitter and sweet (salud!).

From the First Chandon in the World
The Garden Spritz is crafted in the original home of Chandon – Mendoza, Argentina – the beginning of a global winemaking community, which has since expanded to Brazil, California, Australia, China, and India. Ever since, we've been passionate about celebrating the diverse terroirs of the world, an endeavor that inspired us to source the best local Argentine ingredients and share them from the earth to your glass. The Garden Spritz was inspired by the well-known Argentine penchant for bitter flavors such as yerba mate and Fernet – aromas that tantalize the palate.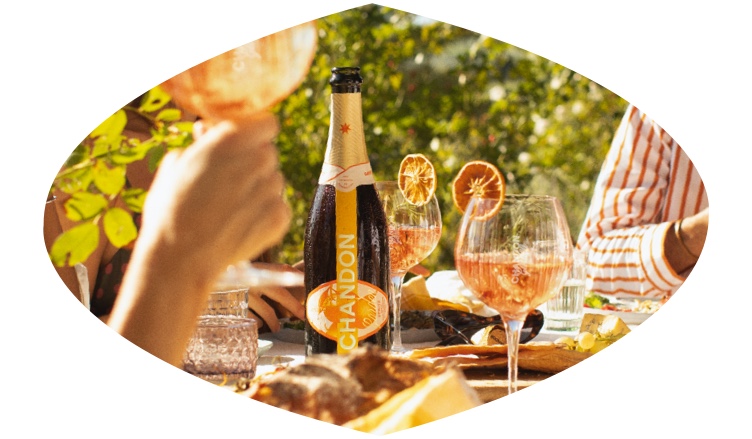 Ready to Chill and Enjoy
One of the best parts of the Garden Spritz is that the mixology is already in the bottle. It's ready to chill, bring wherever the moment (or the sunshine) takes you, and enjoy with the pop of a cork (no wine opener needed). So, that leaves us with the question: Where will the Garden Spritz take you?





Due to state regulations, we're only able to ship Garden Spritz to certain states. However, ask your local retailer if it is available in a store near you.



If you found this interesting, you'll love Club Chandon. Consider joining to delve deeper into the craft, community, and (of course) tasting of California's finest sparkling.
Learn More