THE FIRST NAPA VALLEY SPARKLING WINE CLUB, SHARING SPARKLING CONNECTIONS AND AWARD WINNING WINES SINCE 1983.
Let us guide you on a journey, to discover premium sparkling wines. Club Chandon is a rich community of wine enthusiasts who share lasting memories and award-winning wines with friends new and old.
As a Club Member, you'll receive first access to fully customizable shipments of Chandon right to your door, including limited editions and special cuvées crafted exclusively for members. You'll also receive invitations to members-only events, special pricing to our winery experiences, and access to exclusive areas of our estate.
Join today to experience the best that Chandon has to offer.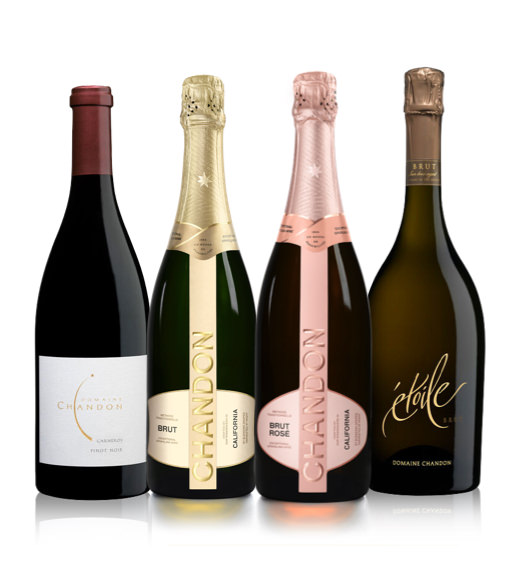 Sparkling & Still Wine Club
20% Savings
Six times a year - approximately $150* per shipment
*Average cost per shipment (plus tax and shipping)
Join Club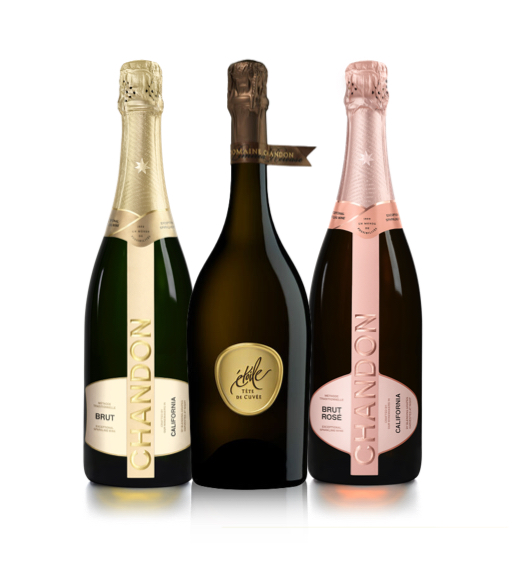 Sparkling Wine Club
20% Savings
Six times a year - approximately $150* per shipment
*Average cost per shipment (plus tax and shipping)
Join Club
Current Release
Sparkling & Still Wine Club
1 June Club Chandon Newsletter
1 bottle (750ml) CHANDON BY THE BAY
1 bottle (750ml) ROSÉ, CARNEROS 2019
1 bottle (1,500ml) CHANDON ROSÉ 1.5L
1 bottle (750ml) ÉTOILE ROSÉ
Regular Price
$0.00
$30.00
$32.00
$57.00
$63.00
Total shipment price: $182.00
(Excludes tax and shipping)
Club Price
$0.00
$24.00
$25.60
$45.60
$50.40
Total shipment price: $145.60
(Excludes tax and shipping)
Total shipment price
(Excludes tax and shipping)
$182.00
$145.60
Sparkling Wine Club
1 June Club Chandon Newsletter
1 bottle (750ml) CHANDON BY THE BAY
1 bottle (750ml) VINTAGE CARNEROS BRUT 2015
1 bottle (1,500ml) CHANDON ROSÉ 1.5L
1 bottle (750ml) ÉTOILE ROSÉ
Regular Price
$0.00
$30.00
$50.00
$57.00
$63.00
Total shipment price: $200.00
(Excludes tax and shipping)
Club Price
$0.00
$24.00
$40.00
$45.60
$50.40
Total shipment price: $160.00
(Excludes tax and shipping)
Total shipment price
(Excludes tax and shipping)
$200.00
$160.00