August and September mark harvest season, a very special time at Domaine Chandon. In fact, it's a special time all throughout Napa, with a distinct energy you can feel. When the sun sets in California, Chandon begins to harvest by night, carefully selecting the highest quality grapes at their ideal ripeness. For those who can't join me in Napa, I'd like to personally take you through the harvest experience through my perspective.

Sincerely,
Pauline Lhote
Director of Winemaking, Domaine Chandon.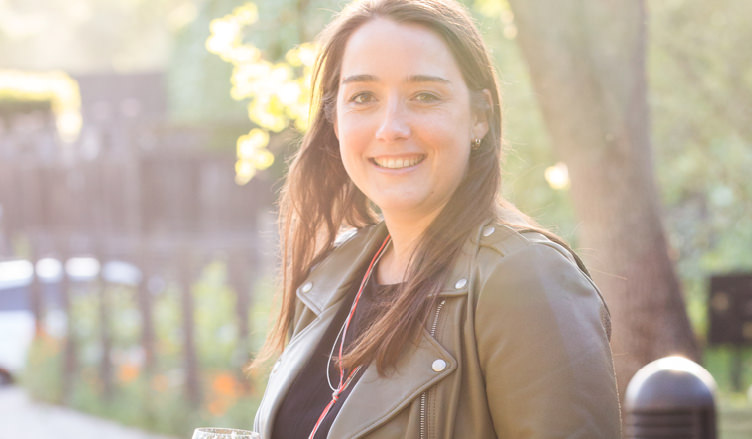 Q: What was most memorable about your first harvest at Chandon?
I first began working at Domaine Chandon as an intern over 15 years ago. I'm from a French winemaking family, so the notion of harvest wasn't new to me, but Napa Valley was. I remember being in awe of the landscape and the quality of the grapes. There's something so special about seeing first-hand the role that nature plays in crafting the wines.
Q: Are there any harvest traditions with the team?
At Chandon, we like to gather the team together, and begin harvest with a sparkling toast. It's a celebratory gesture, and a reminder of why we do what we do.
Q: What can we expect from this year's harvest?
Really good quality – 2020 is very promising! The weather has been very good throughout the season, and especially right now as we are harvesting. The grapes from this harvest contain lots of sugar and acid, which will make delicious wine.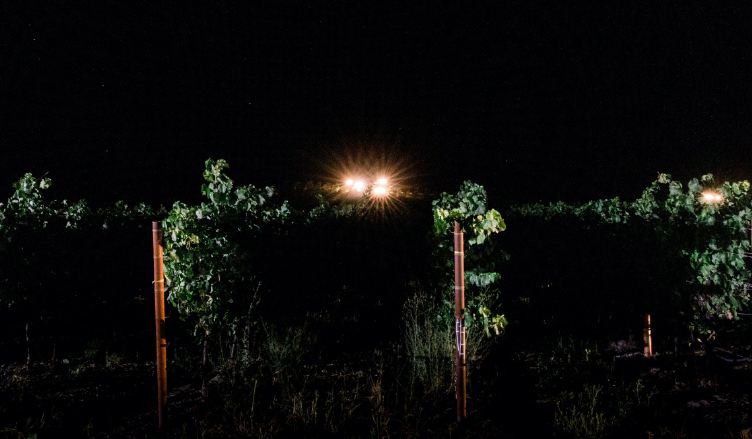 Q: Why harvest at night?
We take extra steps to make the highest quality sparkling wine possible. At Chandon, we harvest under the stars because the cool California night helps us preserve the finest quality grapes. Think of it kind of like fresh fruit in your fridge. Cooler temperatures also keep phenolics (color) out of the juices, and reduce oxidation so the wine retains fresh, vibrant fruit characteristics.
Q: Describe the energy of harvest season in the Valley.
Imagine rows and rows of ripe vines – illuminated by the moon at night and the California sun by day. That's what you see in the Valley during harvest. There's a really nice sense of comradery in the Napa winemaking community, and everyone tries to lend a hand, and ask their neighbors how things are going. There's also this shared excitement and anticipation with everyone you talk to.
Q: How does harvest differ between appellations?
At Chandon we have a diversity of terroirs. We always start by picking in Yountville, a warmer region with deeper soils, which yields grapes with deep, concentrated flavors. Carneros comes next since it is a cooler region as it has the maritime influence of the San Francisco Bay. Wines from Carneros are known for brightness, minerality and zestiness. And finally, Mt. Veeder is typically toward the end, as it is known for higher altitudes, and cooler climates. Our grapes here have a large concentration of flavor, and produce rich wines.