SPARKLING WINE BUCKET LIST FOR 2021
It goes without saying the first thing on our bucket list is to fill our bucket full of wine. However, this list is less about the sparkling wine in the bucket, and more about the connectedness, exploration, and celebration that make it special. Below are some of the sparkling experiences we can't wait to have in 2021.
HOST A BRUNCH
Whether virtual or in person, there's something really fulfilling about bringing people together (especially with the enticement of full glasses and plates). We love brunch as an excuse to make introductions, corral old friends, or even meet new ones.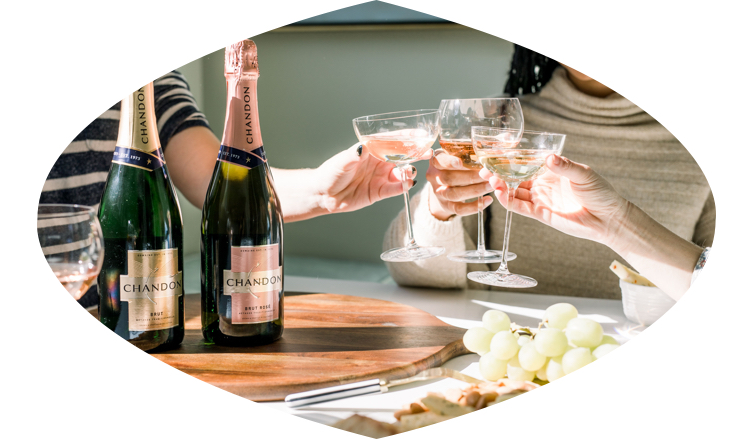 SURPRISE SOMEONE WITH A BOTTLE
Sharing is caring, and showing someone you care means the world. If we're honest, connecting with people is what sparkling wine is all about. If you're looking for a crowd-pleaser, Brut is a great place to start.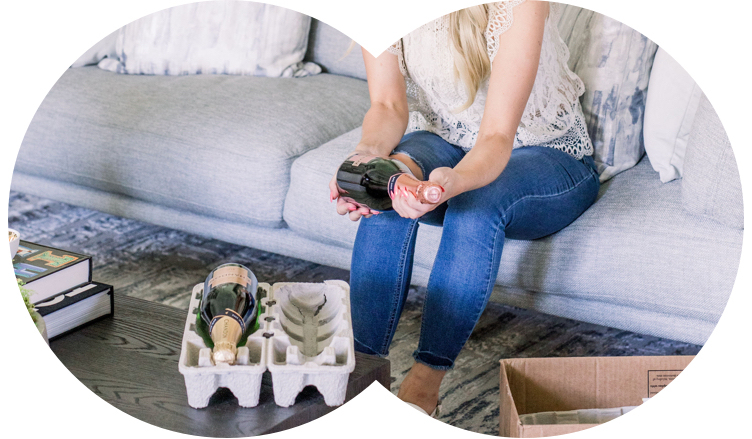 TASTE SOMETHING NEW
New year, new you… New sparkling seamlessly fits into the sequence. Try whatever inspires you and delight in the simple joy of bringing novelty to the senses. We recommend Pet Nat, By The Bay, or Sparkling Red if you haven't tried them.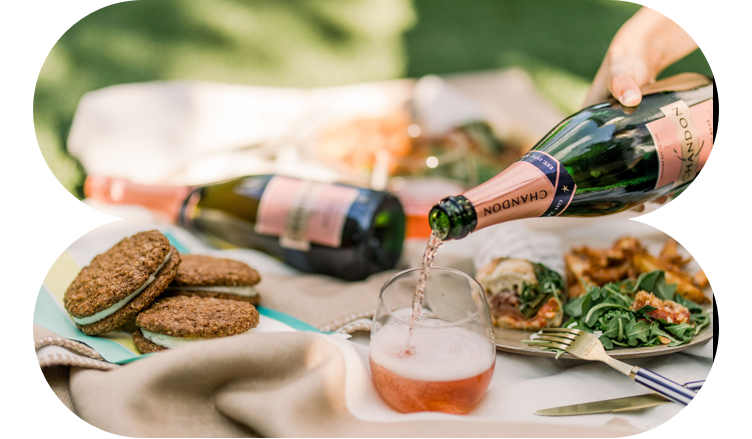 FIND THE PERFECT WINE PAIRING
You've probably paired wine and food, but did you know that sparkling wine is extra great at pairing with food? Long story short, it has to do with the acidity in the wine. What matters most is that your odds of success are delightfully high.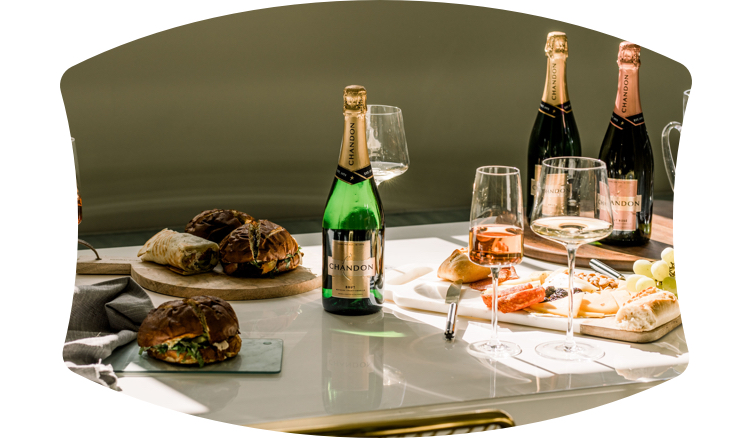 CHEERS WITH SOMEONE NEW
It's the people that make a year most special. So here's to the start of new and meaningful friendships.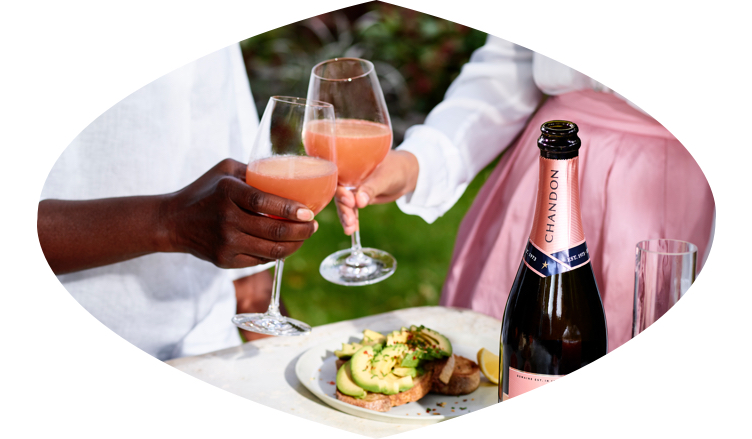 If you found this interesting, you'll love Club Chandon. Consider joining to delve deeper into the craft and enjoyment of California's finest sparkling.
Learn More