HOW TO EMBRACE THANKSGIVING 2020
Don't throw in the towel on Thanksgiving this year – while the holidays may look a bit different, making time for moments of joy, connection, and gratitude gives us something to look forward to. Here are some tips to make the most of this year's feast (whether in person or on video chat), and make the occasion sparkle a little brighter.
Invent New Traditions
For many of us, the need to pivot from old customs leaves room for new ones. Savor every shared moment together and try new things, whether it's sharing what you're thankful for, tasting wine together over video chat, or playing virtual charades. This is how traditions start.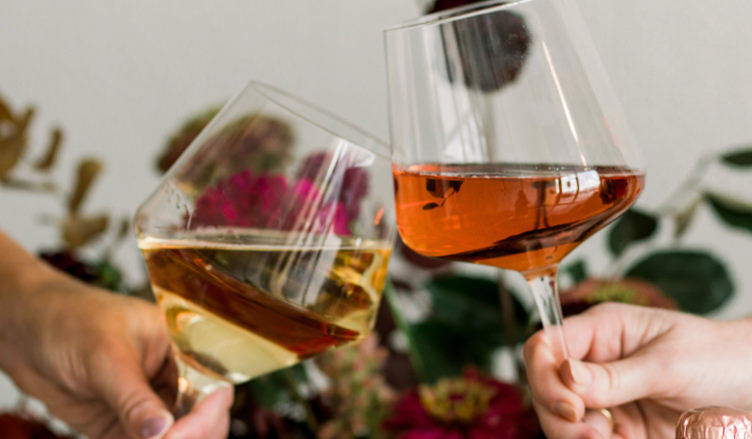 Send Well-Wishes
Send a thoughtful (and tangible) token before Thanksgiving to tell loved ones they're on your mind. Whether it's a special bottle of wine or a homemade baked good, this gesture will set the tone for connection and togetherness.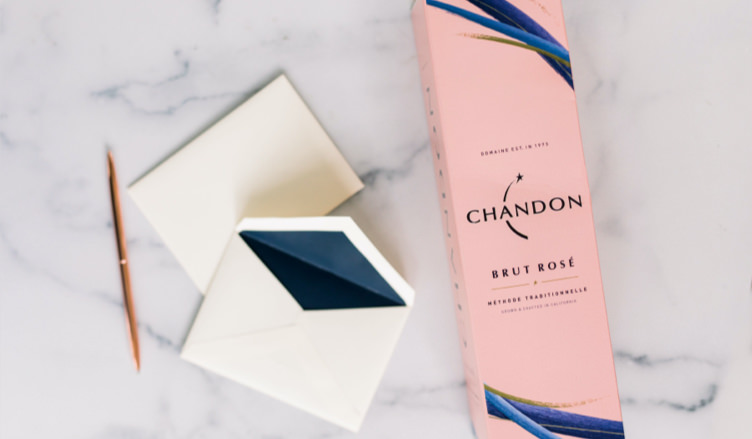 Make it Multi-Course
Video chat removes the element of physical space, allowing you to pop in and out of conversations more freely as you move from pre-dinner toasts, to the first course, etc. Ensure you catch up with both long-distance family and your friendsgiving gang by spending each course with different company. Or introduce friends and loved ones by bringing them together in one virtual place.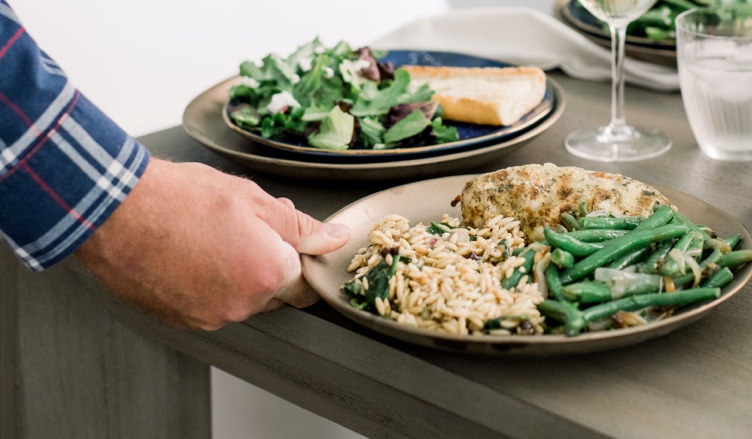 Tap Into the Flavors You've Always Loved
What better way to keep the spirit of Thanksgiving alive, then sparking your sensory memory through food and drink? Indulge in your favorite holiday foods and beverages to tap into the spirit of nostalgia. Through the course of your meal, remember to be present in the moment, and take it all in through the five senses.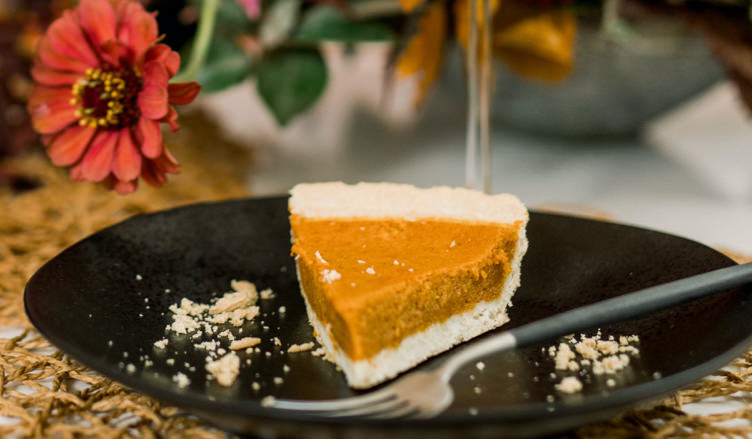 Don't Forget Dessert
A tasty dessert is the perfect way to treat yourself, and make the occasion feel like a special one. Might we suggest new limited-edition Jeni's Sparkling Berry Punch Sorbet (made with Chandon Brut). "The Chandon Brut balances out the sweet fruit notes of the sorbet. It's a creative way to celebrate the holiday season and treat oneself," says our Director of Winemaking Pauline Lhote. It's delectable on its own or topped with a splash of sparkling.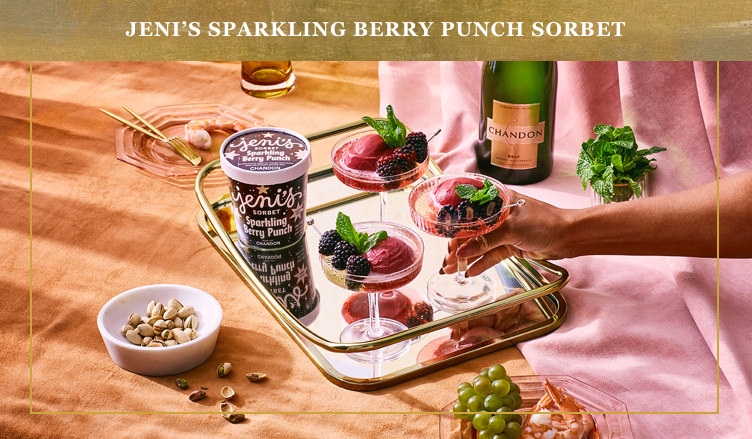 A regal purple berry sorbet as smooth as crushed velvet
Grab A Pint