WE'RE CELEBRATING CHANDON'S NEWEST WINE:
Uniting their talents and decades of experience, CHANDON California's four head winemakers crafted this wine to commemorate our 50th Anniversary, March 26th. Their shared passion and commitment to excellence is savored in every sip.
MEET THE MAKERS
CHANDON California's four head winemakers (past and present) made this anniversary wine to celebrate five decades of craft.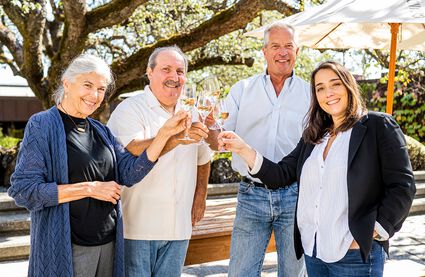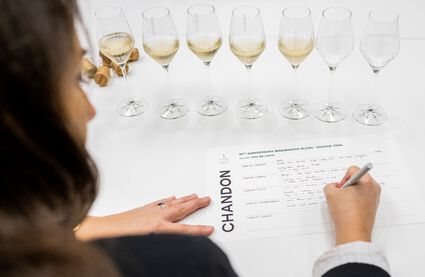 The Makings of an Exceptional Wine
To encapsulate the spirit of Chandon, the winemakers chose grapes from across our three estate vineyards: the bay in Los Carneros, the rocky slopes of Mt. Veeder, and the warm valley floor of Yountville. In early 2019, Dawnine, Wayne, Tom, and Pauline blended 69% Chardonnay, 21% Pinot Noir, and 10% Meunier from the 2018 harvest. The wine aged sur lees for three and a half years until this past October when they reunited to finish the wine with a custom dosage.
Never rush a good thing.