CELEBRATE NATIONAL ROSÉ DAY THE CHANDON WAY

Rosé lovers, rejoice! While any day is perfect for rosé, June 11 marks National Rosé Day, a celebration of the beloved favorite.
Typically held on the second Saturday of June, National Rosé Day celebrates summer as the heart of rosé season — though we believe it can be the perfect way to evoke summer year-round.
Find out what makes rosé so special, and explore the unique rosés we create at Chandon.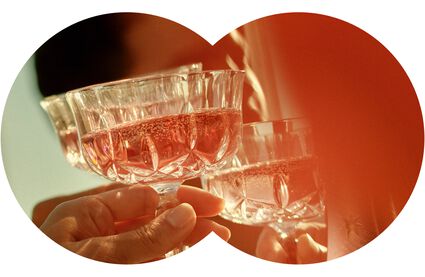 SOMETHING SPECIAL IN A SPLASH OF COLOR
It's easy to spot a rosé lover by their glass and the distinctive pink hues of the wine that's in it.
The easily identifiable colors of rosés come from the time the juice spends in contact with the skins of the grapes in a process known as maceration. Varying times of maceration provide the desired color — and the range of shades that you'll see in rosés — before the skins are discarded.
Rosé is one of Winemaking Director Pauline Lhote's favorite wines to create (and to drink) in part because it's how she began her career as a winemaker. She says simply, "I love making rosé."
In terms of taste and aroma, Pauline notes that rosé is exceptionally driven by flavors of red fruits. "We want to capture the sense of blackberry, strawberry, cherry …"
Rosé also has a lightness and playfulness that just makes these wines feel right in the summertime. "That's the type of wine you want to have on sunny days," says Pauline.
GET TO KNOW OUR ROSÉ FAMILY
Utilizing different grape varietal combinations, aging lengths, and winemaking processes, our skilled winemaking team has created a range of rosés from everyday sippers to complex explorations.