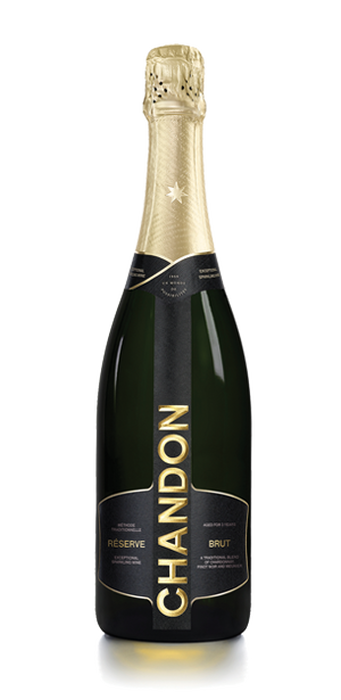 CHANDON Reserve Brut showcases the intensity and complexity of exceptional grapes sourced from top vineyard sites in Northern California. It is structured, robust, and vibrant, highlighting the nuances of each vineyard and balancing its richness with bright freshness.
As part of the Reserve tier, CHANDON Reserve Brut receives extended ageing sur lie, which imparts toasty complexity and elegant texture that compliment its soft fruitiness.
Awards
2022 North Coast Wine Challenge 94 points GOLD medal!
2022 San Francisco Chronicle Wine Competition SILVER medal!
2022 Champagne & Sparkling Wine World Championship SILVER medal
2021 Sommelier's Choice Award 91 points GOLD medal!
Powerful structure with toasty complexity. Key flavors include: Hazelnut, Boysenberry, Peach, Black Plum and Pie Crust.
Grapes are harvested at night to keep the fruit cool and preserve freshness. Harvest begins in early August to retain acidity and capture Chandon's signature vibrancy.
Seafood: Smoked Salmon, Mahi Mahi. Meat: Lamb Chops, Banhi Mi, Tea Smoked Duck. Vegetables: Latkes, Heirloom Beets
Collections

Wine

Product Weight (Lbs)

3

Style

Brut/Dry
You might also like: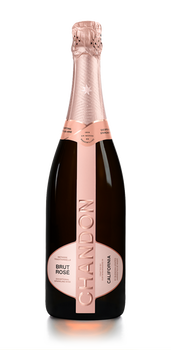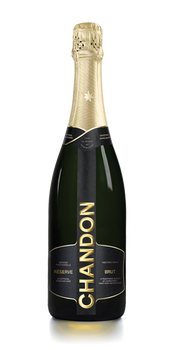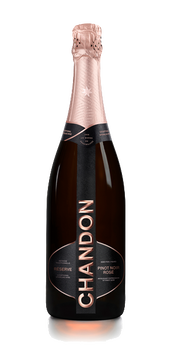 MAKE BUSINESS A PLEASURE
LOOKING FOR BUSINESS
GIFTS OR EXPERIENCES?