Plan Ahead
Your home during a holiday dinner resembles a revolving door — a constant coming and going of guests, food, and drinks. Checklists are a must to get you through the night without missing a beat. Before the day of the party, make sure you buy the right amount of food and sparkling wine (rule of thumb is ¾ bottle per person). You'll also want to plan out food storage in your fridge and defrosting schedules. Your future self will thank you.
Planning ahead isn't just about food. Make a playlist that appeases every guest. Combining punk rock and pop on one playlist never hurt anyone. Don't forget the iconic holiday anthems.
Arguably the most forgotten tip of the holiday season: chill your sparkling wine before guests arrive. Too often, the first to arrive bear the brunt of lukewarm wine.
GAME IDEA: WHITE ELEPHANT
If you want (a good) chaos to ensue, opt for White Elephant. Here are the rules: every player contributes a wrapped gift to a common pool. As the host, it's your job to let people know what kind of gift to bring or the price range. You draw a number to determine your turn and everyone sits in a circle around the presents. The first player selects a gift and opens it. The following players can choose to either pick a wrapped gift from the pool or steal a previous player's gift. Anyone who gets their gift stolen in this way can do the same – choose a new gift or steal from someone else. Godspeed.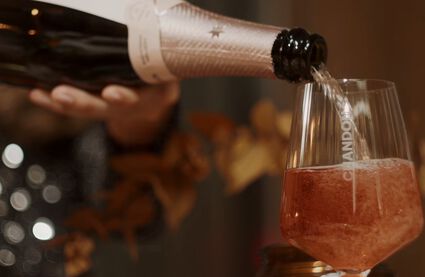 GET STARTED WITH THESE WINES