Home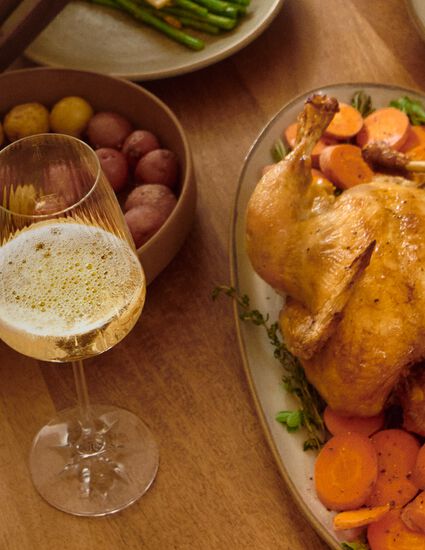 The Ultimate
Thanksgiving Pairing Cheat Sheet
Bring a new twist to your Thanksgiving meal by pairing your dishes with wines that rise to the occasion. Come see what's on our table.
Serve Bubbly With Your Appetizers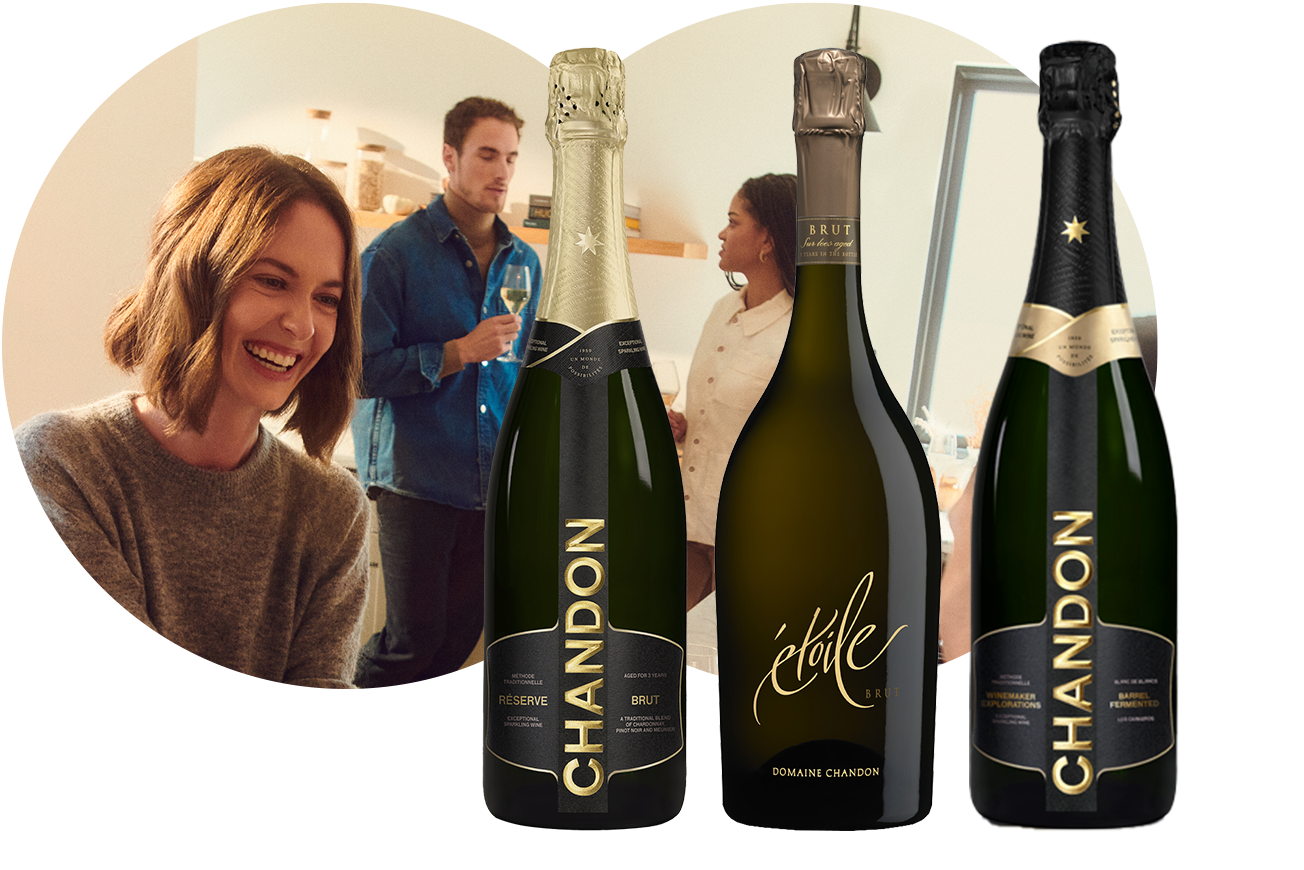 Serve Bubbly With Your Appetizers
Sparkling has its rightful place at the table. The bright acidity and effervescence of sparkling wines enhance the taste of classic dishes and cut through the decadent foods that flood our table. The CHANDON Étoile Brut, Reserve Brut, or our Club exclusive Barrel Fermented Blanc de Blancs are full-bodied varieties that would be a welcome addition to your meal. The full body and complexity of these wines make them perfect pairings to baked brie, stuffed mushrooms, and shrimp cocktail.
When You're on Team Side Dish

When You're on Team Side Dish
The great American debate: turkey or sides? If you always go back for a second helping of side dishes, the wine companion you're looking for is CHANDON By The Bay, our ode to Chardonnay, a Blanc de Blancs that pays tribute to our Los Carneros terroir. This Chardonnay is an excellent match for mashed potatoes, casserole, and mac and cheese.
If you prefer red wine, CHANDON Red Demi-Sec and Pinot Meunier are the Thanksgiving staples on our table. These juicy, fruit-forward wines are filled with the aromas that shout "Thanksgiving," from cranberry to baking spices.
Pairings for your
Pièce de Résistance
Turkey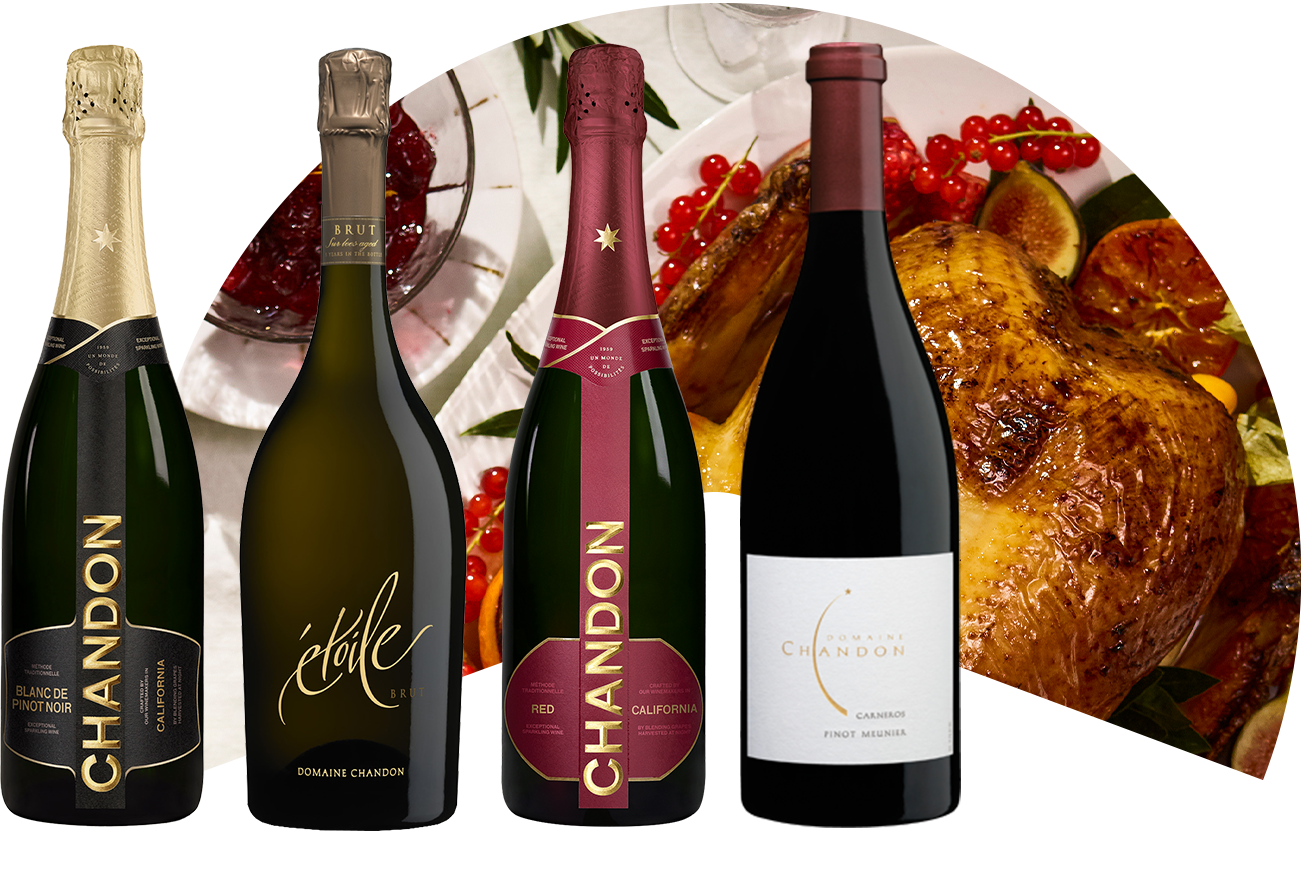 Pairings for your
Pièce de Résistance
Turkey
Turkey's succulent flavor profile and juicy texture make it ideal for diverse grape varieties. If you're looking for a white wine, the CHANDON Blanc de Pinot Noir is robust and charming, showing the intense richness and structure of California Pinot Noir complemented by the softness of Meunier. On the other hand, the Étoile Brut imparts a creamy texture highlighted by spicy aromas.
Yes, you can serve red wine with turkey. For the bold host, the Red Demi-Sec walks a delicate line between fruitiness and acidity that will bring the whole meal together. Meanwhile, the light body, smooth mouthfeel, and soft tannins of the Pinot Meunier make it easy to enjoy and versatile on the table.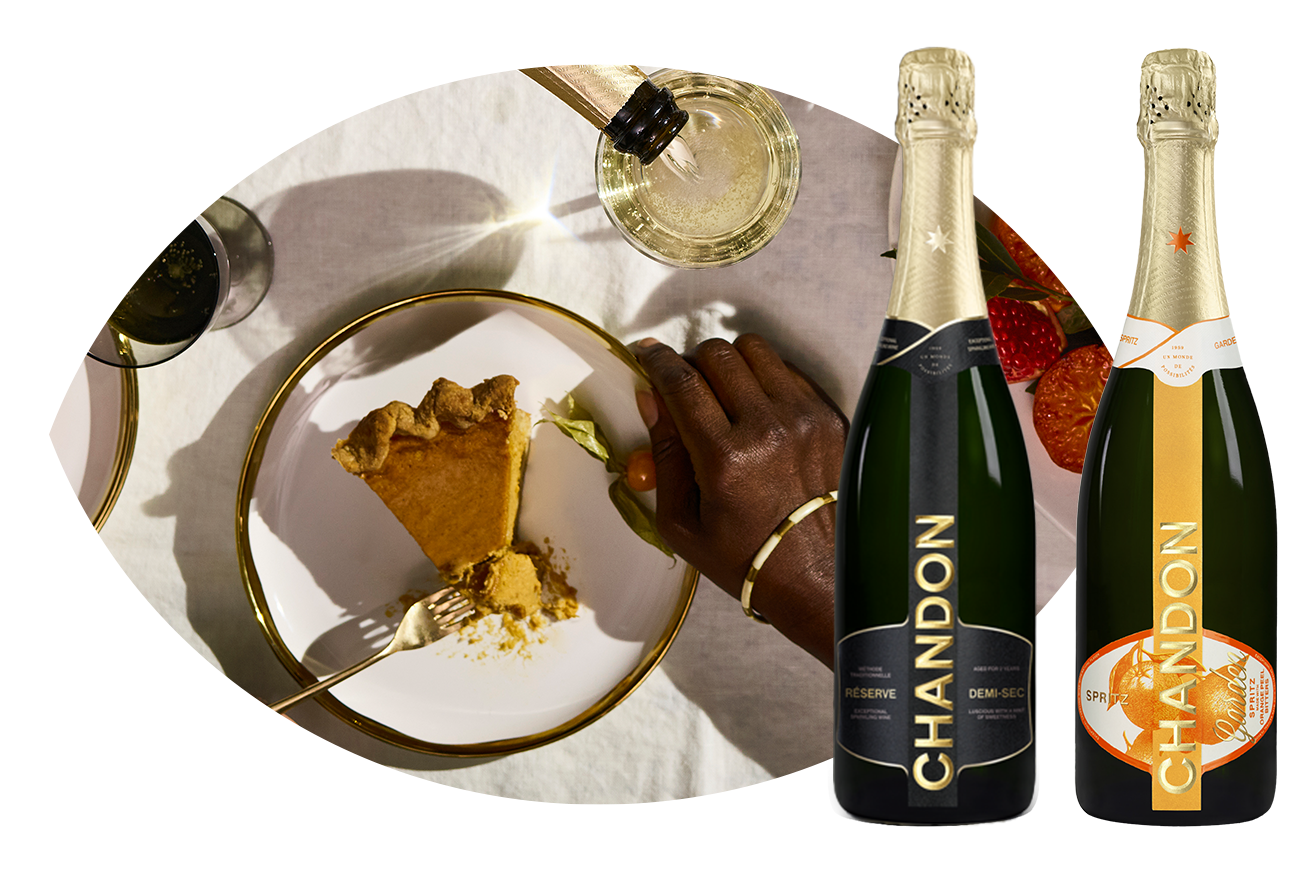 Satisfy Your Sweet Tooth
Save room for pie – and CHANDON Reserve Demi-Sec. This wine is rich, complex, and a little sweet, which makes it an excellent choice for your pumpkin and pecan pie. For something on the sweeter side, can always rely on the CHANDON Garden Spritz. Add a bit of flair with a garnish of a rosemary sprig or cinnamon stick and a dried orange slice.