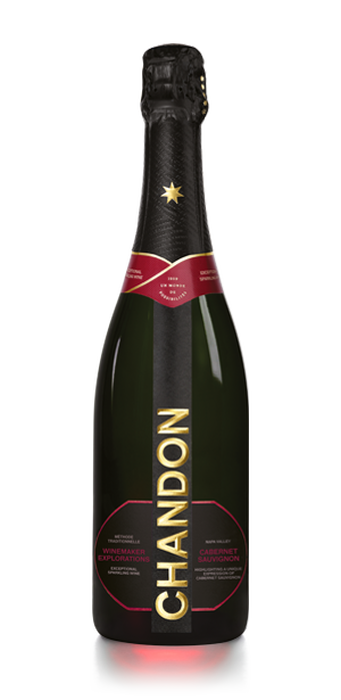 CHANDON Sparkling Cabernet Sauvignon showcases a rarely seen sparkling expression of Napa Valley's signature grape variety. Full of dark fruit flavors and fascinating layers of spicy complexity, its juiciness is balanced by fine tannins and bright acidity.

As part of the Winemakers Explorations tier, CHANDON Sparkling Cabernet explores innovative, inventive, and creative approaches to the craftings of exceptional sparkling wines.
Intense fruitiness with spicy complexity. Key flavors include blackberry, black cherry, cola, cocoa, and plum
Traditional maceration extracts color, tannin, and flavor from the skins of the berries, and primary fermentation takes place in stainless steel tanks. The second fermentation then occurs in the bottle and the aging process begins, during which this wine spent 14 months on the yeast lees.
Meat: Grilled steak, Prime Rib, Burgers, Hearty stews, Braised short ribs. Vegetarian: Hard cheeses, Portabello mushrooms
Collections

Wine

Product Weight (Lbs)

4

Style

Brut/Dry
You might also like: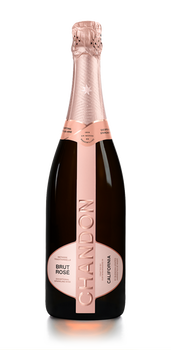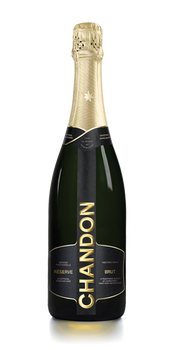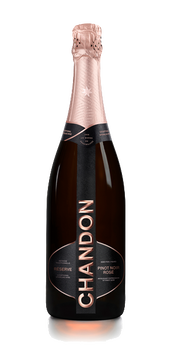 MAKE BUSINESS A PLEASURE
LOOKING FOR BUSINESS
GIFTS OR EXPERIENCES?